SILVER&FIT AND SILVERSNEAKERS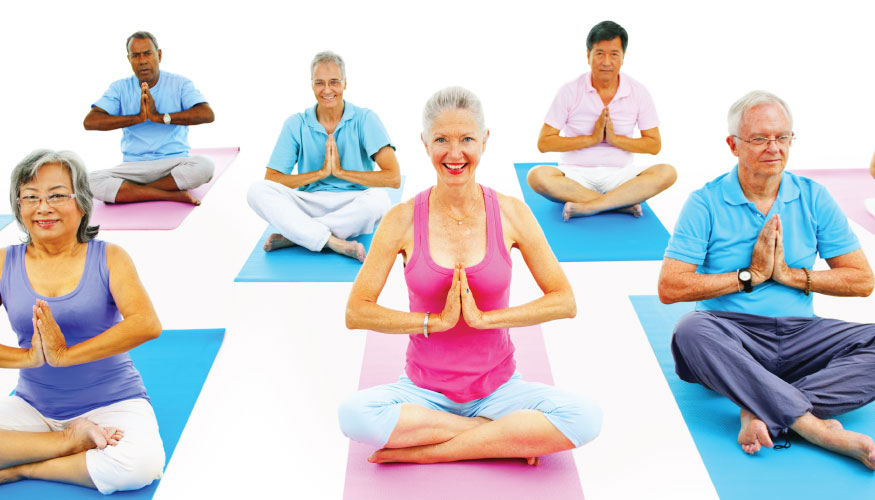 Programs designed for older adults! Stay active by exercising regularly and meeting new people.

SILVER&FIT AND SILVERSNEAKERS CLASSES
Healthways group exercise classes, SilverSneakers® CARDIOFIT, SilverSneakers® Classic and SilverSneakers® Circuit are multi-level, equipment-based, total-body conditioning classes. The overall class objectives are to minimize age-related physical deterioration, improve health-related and skill-related physical fitness components to increase functional activities for daily living, and increase a person's sense of well-being in a group exercise setting.
SilverSneakers® CARDIOFIT
Designed for active adults who desire a safe and effective low-impact cardiovascular workout. Energizing and easy-to-follow movements promote heart-healthy, total-body conditioning to increase cardiovascular and muscular endurance.
SilverSneakers® Classic
Have fun and move to the music through a variety of exercises designed to increase muscular strength, range of motion and activities for daily living. Hand-held weights, elastic tubing with handles and a SilverSneakers ball are offered for resistance. A chair is available if needed for seated or standing support. Exercises are tailored to individual abilities and needs.
SilverSneakers® Circuit
Combine fun with fitness to increase your cardiovascular and muscular endurance power with a standing circuit workout. Upper-body strength work with hand-held weights, elastic tubing with handles, and a SilverSneakers ball is alternated with low-impact aerobic choreography. A chair is used for standing support, stretching and relaxation exercises.