THANK YOU FOR YOUR REQUEST FOR A FREE 2-DAY WORKOUT PASS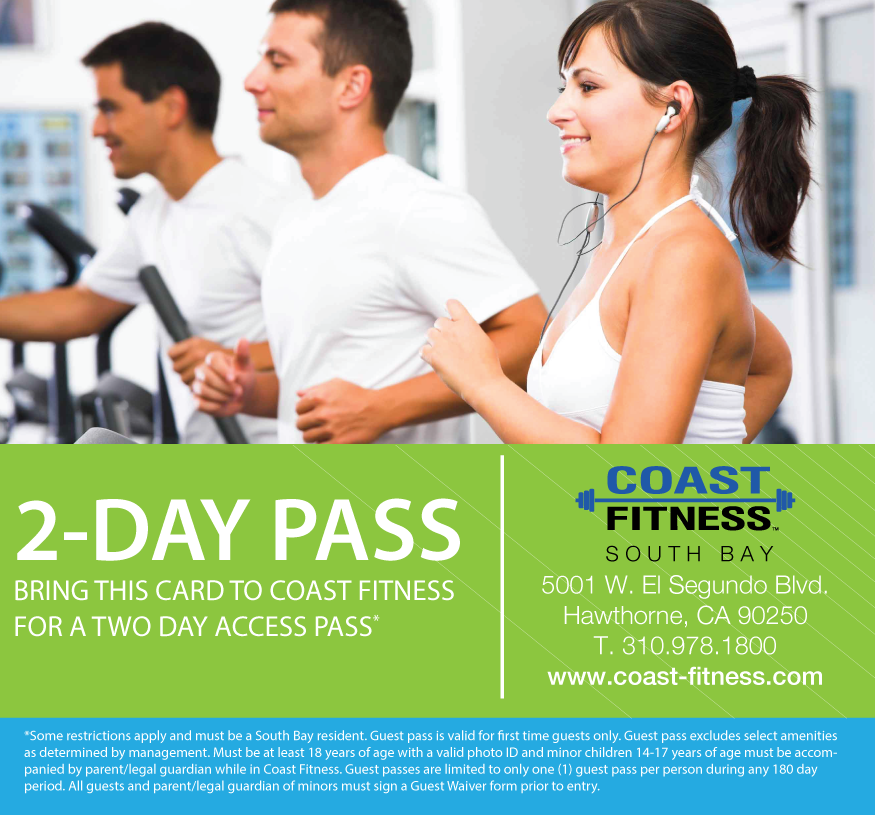 ---
One of our friendly staff members will contact you shortly to schedule an appointment for you to tour the club and pick up your Free Workout Pass*.
If you would like to redeem your Free Workout Pass sooner, please call us at (310) 978-1800 and we will be happy to arrange.
What Should You Bring For Your First Workout?
Pack your gym bag with the following items below to have a successful first time workout:
Your Government Issued ID (i.e. Driver's License)
Workout Towel – to wipe down the equipment you'll be using. If you don't have one, towels are available for purchase at the club.
A lock to keep your belongings safe.
A water bottle
Gym clothing and appropriate gym shoes
---
*Some restrictions apply and must be a South Bay resident. Guest pass is valid for first time guests only. Guest pass excludes select amenities as determined by management. Must be at least 18 years of age with a valid photo ID and minor children 14-17 years of age must be accompanied by parent/legal guardian while in Coast Fitness. Guest passes are limited to only one (1) guest pass per person during any 180 day period. All guests and parent/legal guardian of minors must sign a Guest Waiver form prior to entry.