MEMBER TESTIMONIALS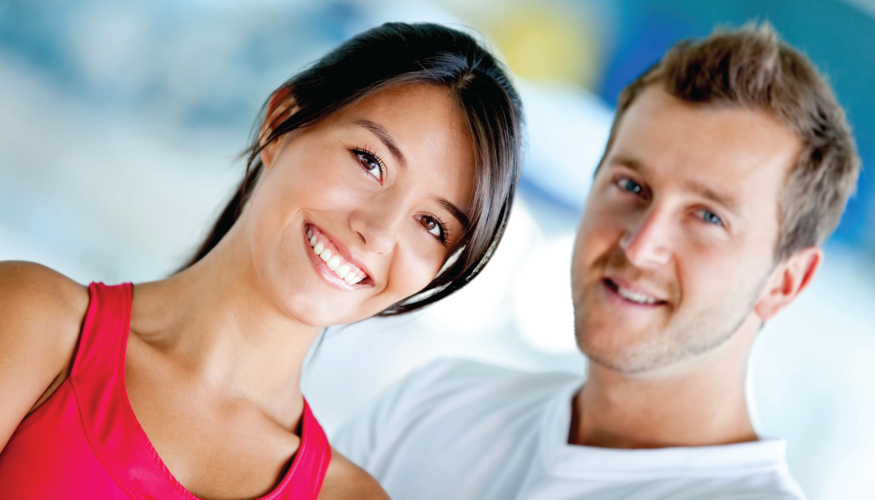 At Coast Fitness, we take a lot of pride in our staff and facility and nothing makes us happier to see our Members enjoying their experience and reaching their fitness goals.
Below is some of the feedback we've received from our valuable Members!
Would you like to share your great Coast Fitness experience? Please complete the form at the bottom of this page.
We are always looking for ways to serve you better. If you have a question or concern, please feel free to talk to our General Manager or complete this form – click here.
---
BEFORE AND AFTER PHOTOS
Tammy is a member of Coast Fitness and has lost 51 pounds! We couldn't be more excited and thrilled for Tammy and her fantastic weight loss accomplishment. Tammy says she can't remember when she felt this great. Keep up the great work!*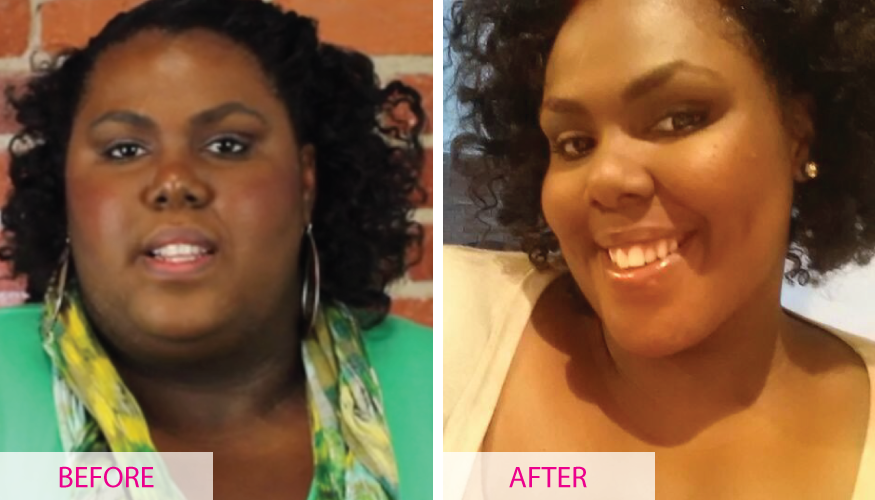 *Results may vary from person to person.
---
WHAT OUR MEMBERS ARE SAYING


"Cancelled my 24 Hour fitness and move to Coast. I was the best decision I made. Its always clean, no broken machines and friendly staff to help. Their classes are also great option if you want that extra workout or get in a routine. They have yoga, boxing, kick boxing cardio and cycling classes which are awesome."* – Chris T.
---


"Great facility, the staff is EXTREMELY friendly and helpful. I couldn't recommend any other gym in the area (or any other gym within a 30 mile radius at that)."* – Sifa T.
---


"Just joined today…This place unreal!
What sold me is their gorgeous yoga studio. I'm also extremely impressed that they have a private room connected to the woman's locker room with several machines just for us. Nice touch!"* – Danielle S.
---

"Yes, the gym opened late and that was a bummer. But you can now ignore all those negative reviews.
The staff and trainers are friendly and seem as excited as we are that the gym is up and running. The facility is clean and the equipment is brand new. I'm also a member of Golds Gym, but no longer have a need for that membership. Coast Fitness has all but one amenity that Golds has – but I can handle bringing my own towel.
In the past I've been a member of LA Fitness, 24 Hr Fitness, and smaller personal training gyms around LA. Coast Fitness has more selection of machines (if that's your thing) than the other gyms I've been to. They also have the full gambit of new free weights and lifting equipment. I'm impressed.
It's right off the highway and has plenty of parking. And to top it all off (though this will certainly change over time) the gym is nearly devoid of people, so you're never waiting to use your preferred piece of equipment.
Through their opening promotions, this gym will be costing me $11/mo. My membership at Gold's was $40/mo. Even the 24 hr fitness through Costco was ~$19/mo.
Shop around all you want, the price at Coast Fitness can't be beat (until they inevitably raise their prices). My best suggestion is to get in while the memberships are still cheap."* – Kevin N.
---


"Love love love this gym!!
Comfortable atmosphere, top notch equipment & machines. Friendly and attentive staff. The cleaning staff can always be seen wiping down machines, cleaning bathrooms, keeping floors spotless, etc. What's better than an extremely clean gym? Nothing! HydroMassage beds are awesome; sometimes I skip a workout and go just for the massage! Tanning booths are also a definite plus. There are an abundance of classes offered everyday throughout the week and the instructors are the best in the field. I highly recommend Coast Fitness!! Go go go!!
Also, did I mention the kids club? Big plus!! They offer up to 2 hours of childcare so there is no excuse to miss out on a workout!
Lastly, location!! Located right off the 405 freeway on El Segundo Blvd, Coast Fitness is convenient for everyone in the surrounding neighborhoods.
Check it out today!"* – Lucero O.
---


"What i like most about this gym is the SPACE. everything is new, staff is friendly, im more of a night person for the gym since i work all day. and i jst love having the gym to myself. plus they have A private room for woman to work out which is something ive never seen before. over all, most defenietly 5 stars :)"* – Gladys N.
---


"Brand new and clean facility. The Bootcamp, mma and yoga classes are all great. Nothing is better than working out in a new gym with fun new equipment. Every member gets 1 workout with a trainer so ask at the front desk."* Fernando V.
---


"I just took a tour today and they are opening on January 7th. The place looks amazing and gives me the Equinox feeling at a much reduced price.
Seems like excellent value for what they offer."* – Jerry J.
---


"Sending a shout out to Cost Fitness. Come check this new gym out it is nothing like the previous tenants. It has state of the art everything, and the employees know how to give GREAT customer service and the aerobic class schedule has a variety of classes such as indoor cycling, kick boxing, Zumba, hot yoga, and a few others that I can't wait to take. Way to go Cost Fitness!"* – Rodrick S.
---


"I went in the gym as a guest with a friend of mines and was sold as soon as I walked in!!!! This place is amazing!!! On top of the gym being clean and spotless with janitors in the building cleaning AT ALL TIMES, the whole staff is so helpful and friendly. I was a little skeptical because of the bad reviews but I'm glad I decided to go check this place out for myself. Simply said I went from a guest to a member in less than 10 mins :-)"* – Karina E.
---


"You have got to get over to this gym! The facility is amazing. They have entirely brand new equipment, beautiful locker rooms for both men and women (p.s. the women's has their own work out room with their own machines for comfort), an entire MMA section, specialized training section, Cardio floor, Cycling room with brand new bikes, a huge Group Ex room, Jacuzzi, a HUGE Sauna, and they also have an entirely separate yoga facility. You have got to get to the yoga classes. The studio is magnificent. An it heats to perfection! Haylee's class is definitely one you don't wanna miss. She teaches Tuesdays at 6:45- Hot Yoga Level 1 and Friday mornings at 7am- Power Yoga Level 1. She may be bubbly but she will give you a class you are sure to remember. You'll leave feeling grounded, open and peaceful and will definitely be coming back for more. Seriously don't miss out!"* – Haylee B.
---


"I went to the Thursday 12pm Vinyasa Flow 1 with Paula today.
This yoga studio located inside of the gym is unexpectedly beautiful. To the right of the studio is a dressing/cubby area for your belongings. As I approached the studio the first thing i noticed was the frosted glass door with a lotus flower cut out for viewing. The room was hot at 91 degrees and heat also came from the floor. It was quiet.
I fully enjoyed my first class lead by Paula. She was very knowledgable and offered much hands on assistance and help on form and alignment. I left feeling pampered and renewed and will be back."* -DulceYoga Y.
---


"This gym is pretty nice. I have been a part of many gyms and this one is one of the best. it has a lot to offer and many classes especially the dance fitness classes. I really enjoy that after a work out, you are able to get a massage! never seen a gym that offers massages. Love it!" – Nupeir G.
---


"I think the gym is great and has shown a true concern and desire to satisfy it's members as well as offering truly professional service. Trainers are really engaged and the gym is immaculate when it comes to cleanliness. Should definitely try it out"* – Richard D.
---


"Nice gym…"* – Daniela B.
---


"Coast Fitness is open!!!!!!!! The gym is clean, bright. It has a variety of fitness classes, boxing, yoga, and tons of cardio machines and weights.Tthey have something for everyone. The staff is very friendly and helpful. I recommend this gym."* – Marsha W.
---


"After a week of searching for the right gym I have found it!!!! I need a variety of hard core classes and apparatus for my workouts. I tried going to a specialized training gym but they are so expensive, I just couldn't afford it. This gym gives me MMA, Hot Yoga, juicebar, fitness classes, spin classes, punching bags, a grappling cage, brand new state of the art equipment. I'm SOLD!! not to mention I got a really good rate. I can't wait until they open!"* – Jonathan T.
---


"When LA Fitness closed without notice, I didn't think another gym would open in the building. Then I noticed that Coast Fitness was opening and I went into their office.
The staff was very friendly and I was amazed to see what they were providing (Synrgy 360, Hot Yoga, Les Mills, boxing) so I signed up.
According to their manager Tony, they open in Dec. "* – Patti J.
---


"I work up to Los Angeles often and I've been stopping off at the LA Fitness off El Segundo Blvd on my way home from work. I was disappointed to hear that they shut down this location (since it's so close to the freeway). I got a flyer on my car that a new club, Coast Fitness, that was moving in. I stopped by the sales office and was surprised at how great the rates were. I'm actually going to be saving money a month, so it was a no-brainer to join! Plus, they showed me all of the plans for the new club – complete remodel. I can't wait to start working out!"* – Rick V.
---
*Results may vary from person to person.
---
SUBMIT YOUR TESTIMONIAL